(These projects lack documentation and/or were made using non-period materials.)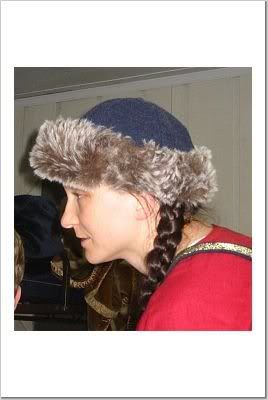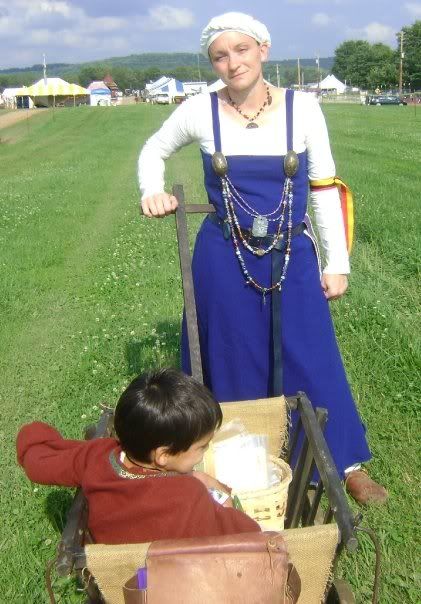 Viking:  I was in the Canton of Attillium when I joined the SCA.  When I first joined we were lucky enough to have Mistress Isabel Ulfsdottir living in our canton.  She was my main source of all things viking! 
I have used the Hedeby Harbor Gown and the 9-10th Century Apron Dress patterns she has at her website.  They are still going strong... repairs needed here or there due to my own fault of not treating seams (the lessons we learn.)  I have made it in wool and linen... I made my most recent green wool one longer than my previous... just above the top of my foot and I have used it under a surcotte before when doing Children's Activities... it was super comfortable and short enough to allow me to chase children while running (yes, I did.)
I have now made three of my wonderfully warm hat above, the most recent is in green wool and mink fur.  I will post pictures of that one in the near future.  There is a pattern at Sofya la Rus' website for the fur hat.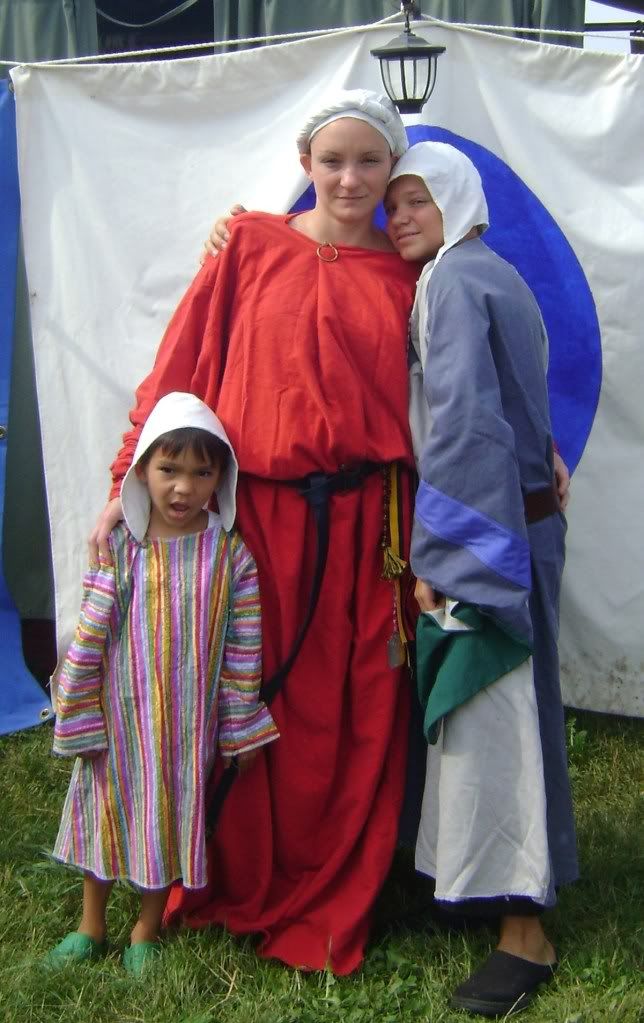 13th Century:  My work cotte is simple and comfortable.  The fact that it is made out of an old cotton flannel sheet makes it not so period - but absolutely wonderful when I have alot to get done at events and I am not worried about looking pretty, but period and functional.  I used the class handout on the 13th Century Yahoo Group.  Scolastica la Souriete put together a great handout.  I did cut it down a bit to make it more functional.  I am pretty happy with the cotte and her pattern she came up with.  It is very logical and well layed out.
Here is my 13th Century wool surcotte.  It is red wool with the trim in a medium weight gold linen.  It is very comfortable, I used the same pattern I have been since the start, it is by Lady Jehanne Wodeford. 
I also made a linen veil, barbette and a toque (closed top hat, like a pillbox hat.)  The veil and barbette are linen - the toque was not made correct to period using period materials though.  I did hand sew it because it was easier that way.